Specialised solutions for decentralised photovoltaic installations
At Telergon, as specialists in photovoltaics, we offer this sector the most efficient and innovative switchgear solutions and they adapt to the different needs of each installation.
We have upgraded our 800Vac ratings to 1600A and 3200A, which complete our wide range of products for AC clustering panels in decentralised photovoltaic installations (string inverters). This range of high-performance products has been tested in specialised external laboratories in order to offer the best quality and guarantee for our entire range.
More and more, these inverters are being installed due to its flexibility, adaptability and efficiency. Moreover, Smart Grids are also incorporating innovative technology in this equipment, improving its productivity and efficiency.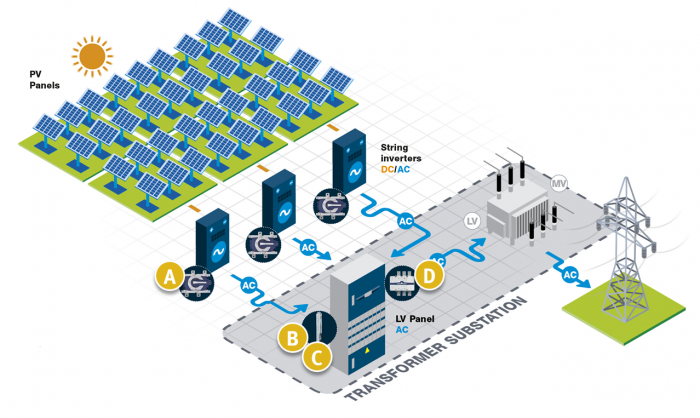 Check our specialised product range for these decentralised installations. In addition, most of our series are motorizable, so that they can be operated remotely.
A – DC switch-disconnectors for string inverters | 1000Vdc | 1500Vdc
Our 2P S7 switch-disconnector, specially designed for PV plants, is the flawless solution for this application.
It is capable of reaching 500 A – 1500 Vdc (750 Vdc per pole). Based on the innovative MAGIC patented technology, S7 is the result of years of research of our R&D team and the expertise provided by our successful experience being the preferred DC switch-disconnector supplier for solar plants.
Maximized performance
High safety level
Suitable for extreme environments
Compact design
Longer life
Easy to install and maintain

B- LV Vertical Fuse Switches | 800Vac for LV panel
| | |
| --- | --- |
| | Pronutec, our partner from Gorlan group and a leading company in the manufacturing of capital goods for the low voltage switchgear sector, has a complete range of fuse bases for AC PV applications. |
C – Fuses NH gG/gS for LV panel protection | 800Vac
| | |
| --- | --- |
| | Fuses with gG or gS curve are the only ones suitable for the protection of the output of string inverters in 800 V AC. Other curves, as for example the aR, present too high-power dissipation and too low breaking capacity. |
 D – AC switch-disconnectors for decentralised photovoltaic installations | 800Vac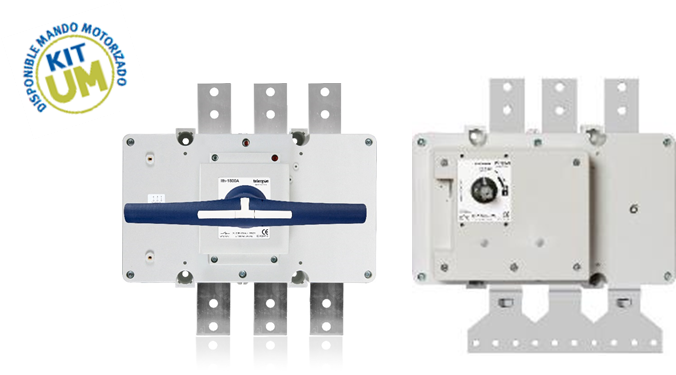 S5, high performance switch-disconnector capable of reaching a current of 1600A working with an output voltage of 800Vac. In addition, with the S5N solution we are able to reach a rated operational current of up to 3200A, using common outputs.