S6 | 2P-3P-3P+N | 200A – 3150A
Description
Switch – disconnectors on-load, are available from 200 to 800A and from 1250A up to 1800A in 2P – 3P – 3P+N & 4P versions (under request). Rated breaking current of up to 8 times the rated operational current, whit ability to establish and support short circuit currents up to 100kA.
Uninterrupted duties in extreme tropic and polar conditions, as well as the polluted environment of any industrial process. Protection against accidental over voltages in equipments connected between phase and neutral (our standard 3P+N) whit advanced switched neutral pole (early make – late break).
Available with manual or motorized operation from 200 A up to 1600 A.
Codes
MANUAL OPERATION
| | | | | | |
| --- | --- | --- | --- | --- | --- |
| Amp. | Size | Connection | 2P | 3P | 3P+N |
| 200 | 1 | Terminal | S6-02002PS0 | S6-02003PS0 | S6-02003NS0 |
| 250 | 1 | Terminal | S6-02502PS0 | S6-02503PS0 | S6-02503NS0 |
| 315 | 1 | Terminal | S6-03152PS0 | S6-03153PS0 | S6-03153NS0 |
| 400 | 1 | Terminal | S6-04002PD0 | S6-04003PD0 | S6-04003ND0 |
| 500 | 1 | Terminal | S6-05002PD0 | S6-05003PD0 | S6-05003ND0 |
| 630 | 2 | Terminal | S6-06302PS0 | S6-06303PS0 | S6-06303NS0 |
| 800 | 2 | Terminal | S6-08002PD0 | S6-08003PD0 | S6-08003ND0 |
| 1250 | 4 | Terminal | – | S6-12503PS0 | S6-12503NS0 |
| 1600 | 4 | Terminal | – | S6-16003PS0 | S6-16003NS0 |
| 1800 | 4 | Terminal | – | S6-18003PS0 | S6-18003NS0 |
MOTORIZED OPERATION
Amp.
Size
2P
3P
3P+N
UM (230Vac)

200

1

S6-02002PSC

S6-02003PSC

S6-02003NSC

UM-S1A230Z

250

1

S6-02502PSC

S6-02503PSC

S6-02003NSC

UM-S1A230Z

315

1

S6-03152PSC

S6-03153PSC

S6-02003NSC

UM-S1A230Z

400

1

S6-04002PDC

S6-04003PDC

S6-02003NSC

UM-S1A230Z

500

2

S6-05002PSC

S6-05003PSC

S6-02003NSC

UM-S2A230Z

630

2

S6-06302PSC

S6-06303PSC

S6-02003NSC

UM-S2A230Z

800

2

S6-08002PDC

S6-08003PDC

S6-02003NSC

UM-S2A230Z

1600

4

S6-16003PSC

S6-16003NSC

UM-S47230M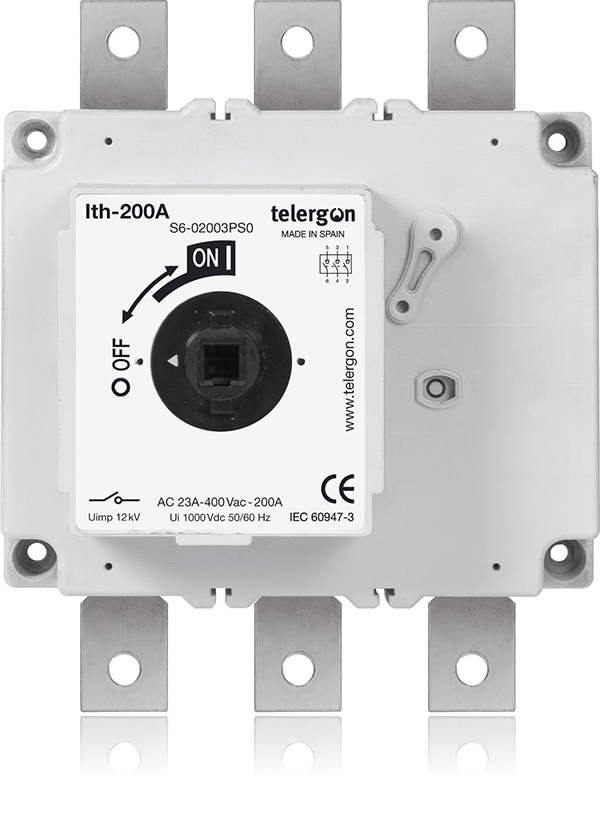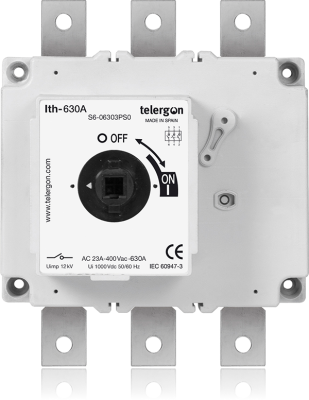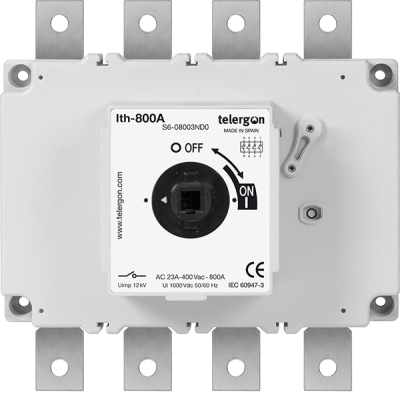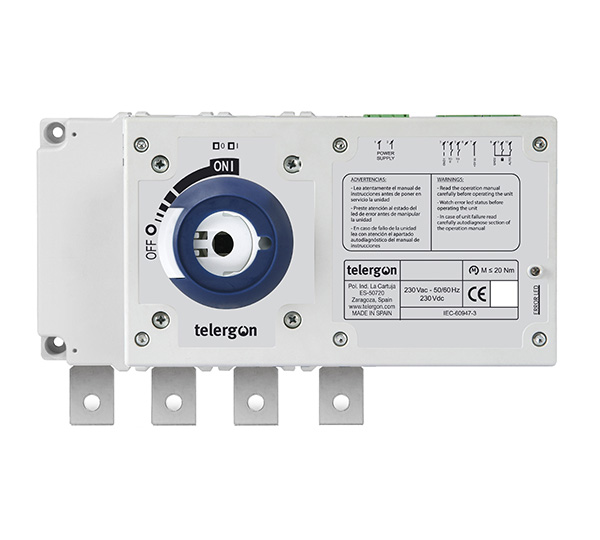 REQUEST A QUOTE
Contact us
If you need more information related to our products, please fill out the contact form