Green Energy: Protection, safety and electrical isolation solutions
What is Green Energy?
It is produced using resources from non-polluting sources, generating minimal waste, emissions and respecting the environment and health. The applications of this energy are increasing and the needs of this sector in terms of protection, insulations and power are becoming more and more demanding.
 Telergon Green Energy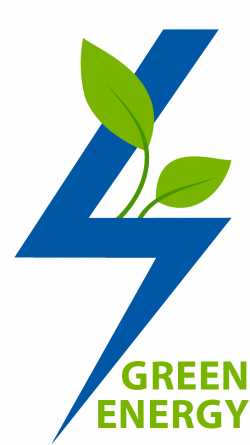 Telergon has been concerned and working for cleaner energy for years, and we are specialists in solutions for renewable energy, mainly photovoltaic, with more than 13 years of experience. We have products and solutions especially designed for this sector, and as their needs evolve, we design and adapt our products, thanks to our total customer orientation.
Our switches are made of self-extinguishing, high-safety materials, with an excellent level of electrical insulation, low smoke emissions and high resistance to electromagnetic stresses. In addition, thanks to our compact ranges, they adapt to the available room, are easy to install and maintain.

What type of switch must be installed in each component of a photovoltaic plant?
Combiner boxes: It must include a DC switch-disconnector for 1000 or 1500 Vdc, short-circuit protection with fuses and surge arresters.
Inverter: this device directly converts the DC produced to AC used by the grid, requires protection systems prepared for high-performance load breaking.
Pumping systems: when they are installed in a solar plant, it is advisable to use AC | DC changeover switches, with the possibility of installing a motorized unit for remote management.

Where are protection and isolation switches to be installed in energy storage installations?
Batteries:

a protection switch is installed in each battery module (or rack) and an isolator (on-load or off-load) for the whole container.
Power Conditioning Systems (PCS): these bi-directional inverters must be equipped with a powerful switch disconnector, capable of managing the DC or AC current safely and quickly, with manual or motorized operating.

What are the most common electric mobility applications?
Fast charging stations: fast charging dispensers, for car or electric bus, which have to include DC switch disconnectors, and fuse protection, to ensure optimum electrical safety and reliability of the drivers.
Slow charging stations: AC charging systems with load power levels up to 50 Kw. This type of charging points is more common to find in residences.
What type of switch disconnector would I need?
At Telergon, thanks to our technical and commercial team, we work every day to design and adapt our products to the market evolution and to our customers' needs. Therefore, we have a standard product range, but also, we develop customized solutions.
Check-out our S5, S6, S7, ZFV, ZFC and ZBK range and its different product applications:
AC switches load break
800Vac | From 85 A up to 2500 A

AC switches load break
1000Vdc | From 16 A up to 3150 A

DC switches load break
1500Vdc | From 16 A up to 1800 A

Isolation only
1500Vdc | From 160 A up to 3150 A

Changeover switches AC | DC
1000 Vdc | From 32 A up to 500 A


Back to news